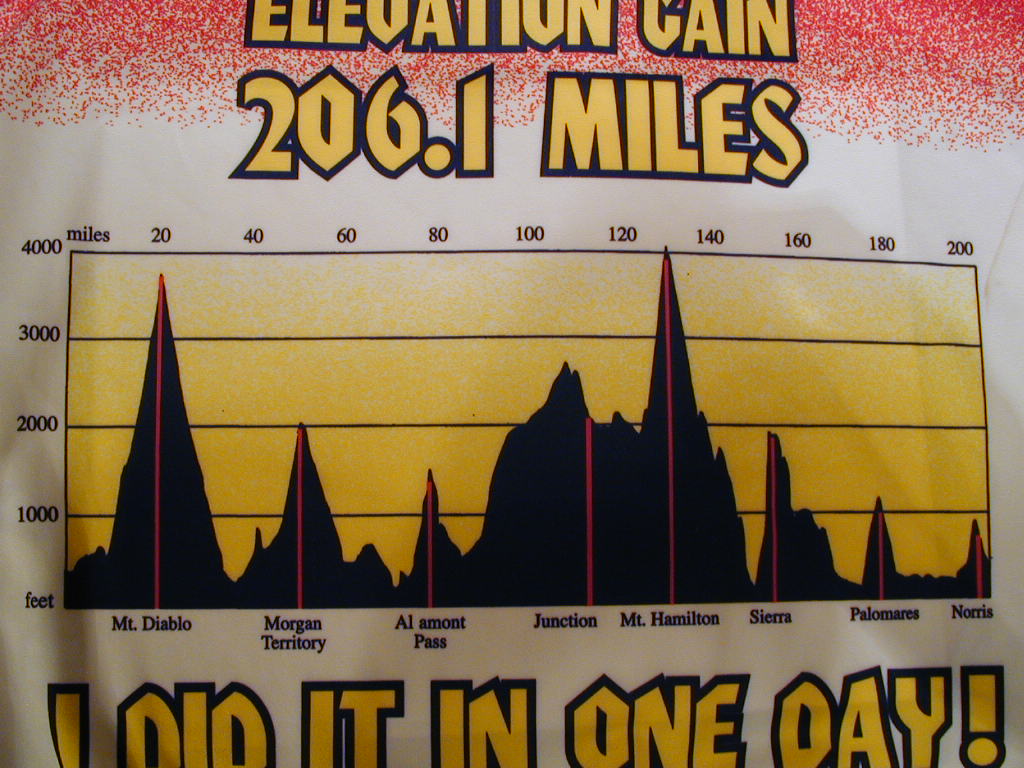 Early in my cycling life I developed a criterion: compared to what you can do without any particular care such as tapering or pacing or careful nutrition, you can in one day go up to twice as far as you can in one day, and as far as you can normally go in a week, whichever is less, assuming on the long ride you do these things (tapering, pacing, and careful nutrition). This principle, established in a state of youthful enthusiasm, seems ambitious, but I've never been able to disprove it, even if I've often doubted it as I've gotten older. For example, for doubles, I don't have confidence in my fitness unless I've done at least 200 km in a day, and ridden back-to-back 100 milers without issue. These criteria are obviously stricter than my earlier ones.
In March I did Murphy Mack's "Spring Classic", advertised at 100 miles but revealed the day before to be 117. At that time, it was obvious I wasn't ready for such a ride at the race pace the leaders would be pursuing. Yet after the brutal opening climb of Marin Ave in Berkeley, where I was near the front, I paced myself to Mines Road near mile 80, and from there, after eating my final food bar which I'd just dropped, unwrapped, onto the tarmac, I got a burst of energy and was able to turn up the intensity for the final 37 miles, finally dropping the other survivors of a fast paceline to finish "in the prizes" (a nice pair of sunglasses, which I like).
This was a nice boost to my confidence. It was well over 100 miles, close to the 200 km goal I'd established before, and contained a level of intensity I'd dare not approach in a double century. Eating on that ride hadn't even gone particularly well, since I'd passed on the food selection and the caffeinated gels of the rest stops, relying mostly on the few bars I'd started with (including the one which was tarmac-enhanced).
While this was confidence-boosting, I needed more climbing to get me through Devil Mountain. I had a good ride with Team Roaring Mouse teammates on Mount Tamalpais, which included some friendly climbing competition, but then I followed the ride up with four laps of the hilly Marin Headlands loop. Then this past Saturday I did something I'd wanted to do for years but never had the fortitude: a triple Mount Diablo. I find even one Diablo a mental trial, and have done two a few times, but after two climbs I'm typically ready to be out of there. But this time I sucked it up and did three, feeling strong at the top each time.
So I should in theory be ready. I'm reminded of one of my double Diablos last year where Scott Halverston, the DMD organizer, was at the summit. I told him the problem with DMD was it was in April and I never felt I'd had enough long rides in me at that point for such a super-challenging ride. "Don't worry about that," he responded, "Just do it."
Well, here I am. Saturday looms. I admit I'm a little bit scared. But that's good.